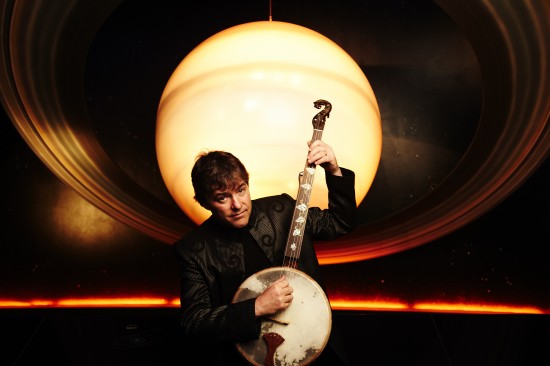 Due to the weather, this performance has been cancelled. We will keep you informed regarding refunds and/or the possibility of a reschedule performance as soon as possible. 
There's no better summit than a banjo summit, especially when brought to you by some of the most influential bluegrass banjo players all with ties to New York City. On Sunday, October 28, The Schimmel Center is proud to host Banjo Summit: A Gathering of 5-String Masters, featuring multi-Grammy Award winner Béla Fleck. Being backed by an acoustic band, Fleck and six other masters will be playing a range of selections, stemming back from classic examples of bluegrass and country to even newer age concepts, like jazz, classical and rock.
Fleck will be joined by masters such as Tony Trischka, Bill Keith, Richie Stearns, Eric Weissberg, Pete Wernick and Noam Pikelny.
Tickets are still available for this fantastic experience. Read on after the jump for some great performance footage of each artist and get ready for a great night of 5-string mastery.