In the midst of this July heat wave we are excited to offer you some good news. The Schimmel Center is proud to announce the 2016-2017 season. We are thrilled to continue our mission of presenting internationally acclaimed productions in an intimate space with a focus on the areas of music, dance, cabaret, film and lectures. We have expanded our offerings this season to include renowned bluegrass ensembles and uproarious comedy.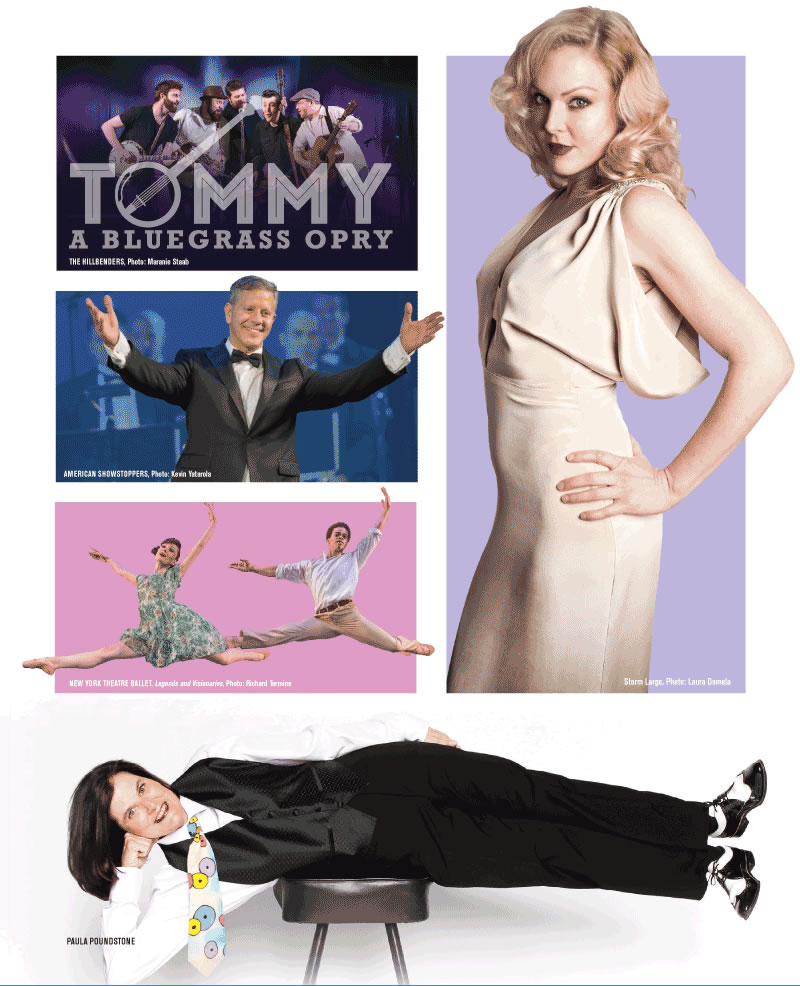 This season we welcome NPR favorite, Paula Poundstone as she brings her signature style and hilarious wit to the Schimmel stage for one night of stand-up comedy you won't want to miss. The riotous masters of Shakespearean brevity, The Reduced Shakespeare Company bring the New York City premiere of their newest play, William Shakespeare's Long Lost First Play (Abridged).
You have two chances to celebrate the holidays this season with two festive concerts. Grammy® Award winning arranger, Rob Mathes brings his acclaimed holiday concert to the Schimmel stage for its New York City debut with a cast of world class musicians and vocalists. Rock band Cloverton celebrates the holidays with their Hallelujah Christmas tour including classic hymns such as, "What Child is This?" and "Joy to the World," as well as new favorites such as "Carol of the Bells and "A Hallelujah Christmas."
We are happy to welcome back audience favorites such as Fred Barton's popular American Showstoppers series celebrating the work of Frank Loesser and Kander and Ebb. Dr. Janetta Benton's intellectually stimulating Art History Alive lectures return with two exciting series. Explore the changing ideals of the human form in "Body Beautiful" and take a virtual field trip to homes of history's greatest artists in "Home is where the Art Is."
We are once again your family entertainment destination with New York Theatre Ballet's Once Upon a Ballet Series. Three classic children's stories are presented in an accessible, hour-long format with inventive choreography, colorful costumes and engaging sets. Marvel in the whimsy of Carnival of the Animals, relive the classic rags-to-riches story of Cinderella and take a trip down the rabbit hole with all of your favorite Lewis Carroll characters in The Alice-in-Wonderland Follies. These productions are perfect for the whole family.
Both Taylor 2 Dance Company and the New York Theatre Ballet leap back on to our stage with exciting new programs to engage the entire family.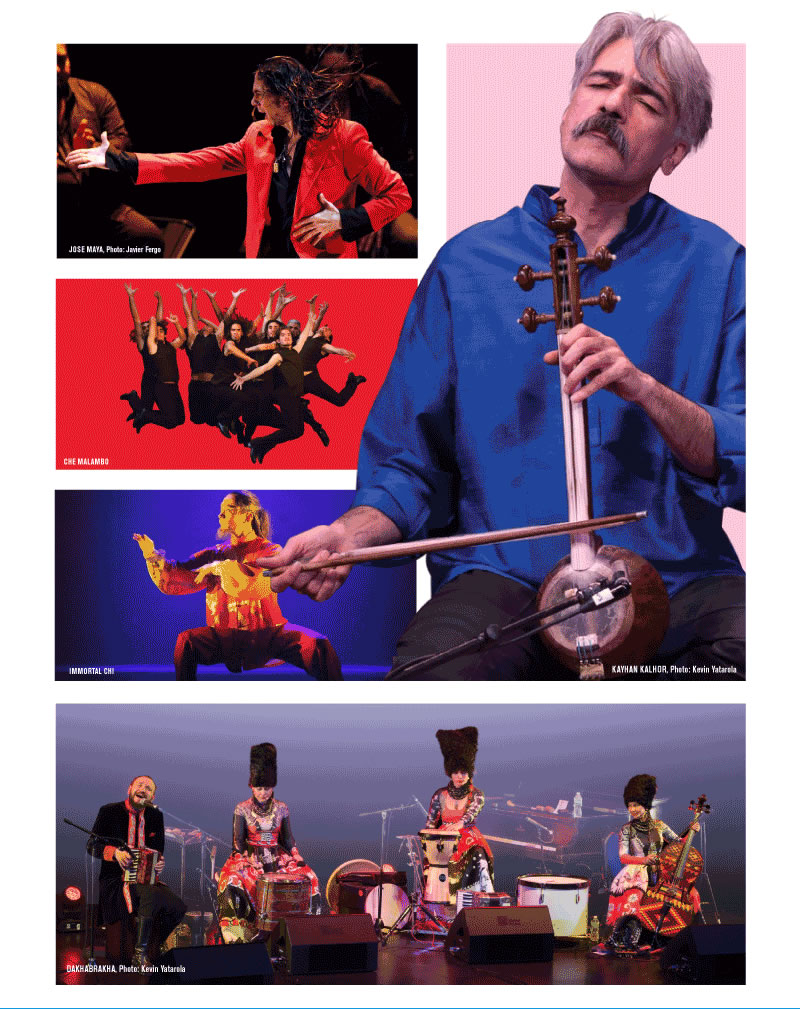 Delight in the athletic and rousing traditions of the Argentinian gauchos in Che Malambo. Marvel at the spectacular Chinese martial artists and acrobats of Immortal Chi. Revel in the mastery of Kayhan Kalhor's soulful Persian melodies and be transported to ancient India with Bickram Ghosh and his ensemble of Indian percussionists. By Popular demand, DakhaBrakha is back for one night of their enchanting and hypnotic Ukrainian music. They will also be debuting music from their yet to be released album.
We've made it even easier and affordable for our patrons to subscribe with our curated subscription series. Each series includes three performances that work to complement each other, further adding to your enjoyment and appreciation of our programming. For those patrons who want a taste of everything, we continue to offer our popular, "Build Your Own" series.
Subscriptions are all on sale starting today, Monday, July 18. The curated series is available online and all subscriptions are available by calling the Schimmel Center box office at 212 -346-1715. To learn more, visit SchimmelCenter.org/Subscribe. Single Tickets go on sale, Monday August 8th. The Schimmel Center box office will resume their regular operating ours on Monday, August 8th.
From all of us at the Schimmel Center, we look forward to seeing you this season.