Here at the Schimmel Center, we are aware that for the New Yorker that has never ventured below Houston Street or tries to avoid the financial district at all costs, the prospect of locating our theater may seem daunting. That is why we have taken some extra steps this season to make it even easier to find us amid the hustle and bustle of one of New York's fastest evolving neighborhoods. We realize that Downtown Manhattan may not have as considerable a reputation for the performing arts as some of our surrounding neighborhoods but perhaps you didn't know that we are located just blocks from the historic, cobblestone-clad Theatre Alley which is known as the birthplace of Performing Arts in Manhattan.
Did you realize that you can get to Downtown Manhattan in under 20 minutes from 20 major locations around the city and New Jersey? Are you visiting us from the Upper West Side? From the Columbus Circle subway stop, it takes a mere 16 minutes to reach the new World Trade Center Transportation Hub at Fulton Center. Our friends in Williamsburg Brooklyn can expect to enjoy an 18 minute jaunt to the lower edge of our borough. Those who reside in Hoboken, New Jersey can hop onto the Path train and arrive in just ten minutes. Below is a map produced by our friends at the Downtown Alliance with more stunning facts about traveling downtown.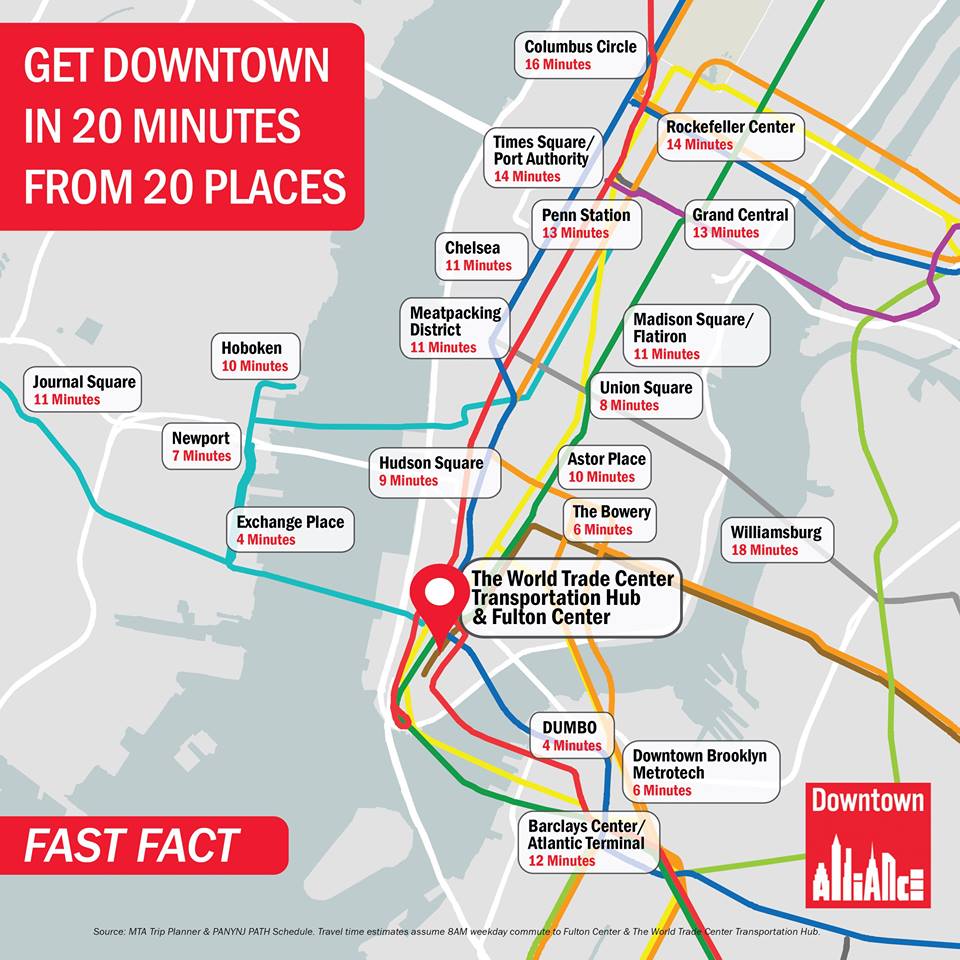 Our website can be a wonderful tool for any visitor looking to find directions, parking or even nearby restaurants. Simply click on the Visit drop down menu at the top of our home page at SchimmelCenter.org. Whether you are traveling by bus, car or subway, our directions page has you covered. Our parking page has the top four most conveniently located parking garages in the area. Our partners page will be ever evolving offering a listing of local restaurants and businesses with exclusive deals for Schimmel Center patrons.
This season, we have amped up our signage around Pace University's downtown campus to make it easier for everyone to spot. If you exit the 4,5,6, J or Z trains from the Brooklyn Bridge/ City Hall stop, you will be sure to notice our sign on the corner of Spruce Street and Park Row.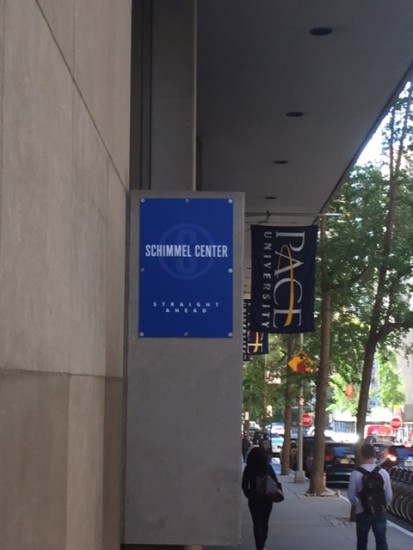 When exiting the Fulton Street subway stop at the corner of William Street, look for this sign to guide your way.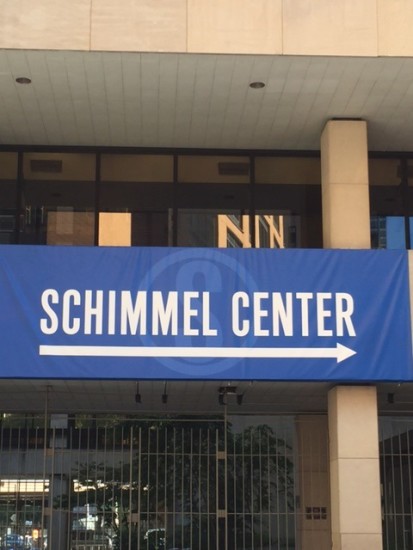 When you have reached this sign you have made it to the Schimmel.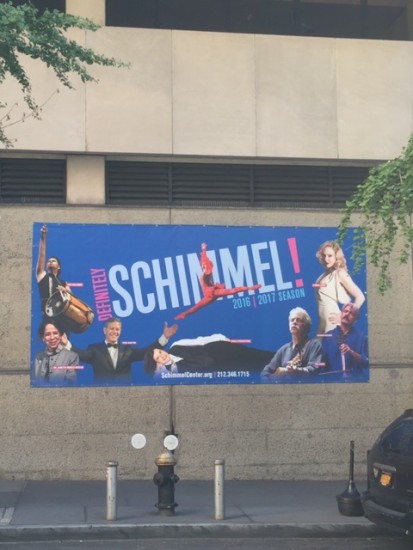 When you have arrived, this handy sign may be a helpful tool when locating the box office.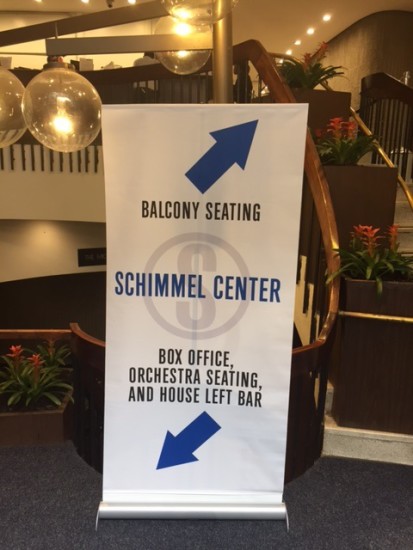 We look forward to seeing you at Schimmel Center!